Vision
To attain success in life - leadership qualities such as team spirit, competitive spirit, handling success and dealing with failure, are required. To develop all this, sports play an important role. It helps children to develop stamina, strength, flexibility and perseverance.
World-over sportsmen have been able to perform well because of the level of infrastructural facilities, trained faculty and structured curriculum, under which they train themselves. Understanding the importance of good infrastructure, GDGPS ensures that the latest technology in the field of sports is offered to the students. Our facilities include sports arena like Basket Ball, Lawn Tennis, Football, Cricket, Badminton, Table Tennis, Skating, Taekwondo within the school campus.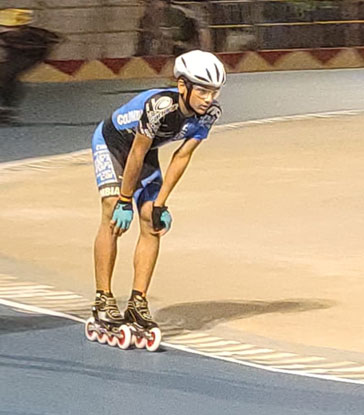 It is believed that any activity becomes authentic only when a learner owns it personally. Only when a learner thinks of an activity as 'real or genuine', does it become authentic. Indigenously developed school programs are the means by which GDGPS Sector 48 ensures that students find learning authentic and stimulating. Students are engaged in the kind of things that they would do in 'real life', outside of the environment where learning is taking place.
In the world of sports the line of victory and defeat is quite clear irrespective of which team you are in or which position you play within the team, We, at G D Goenka , believe "What is important is to inculcate in our children the values and understanding of fair winning and the strength to embrace failure with learning".
Venice

Venice

Venice

our gallery

Venice

Venice

Venice

Venice

Venice

Venice

Venice
Curriculum Implementation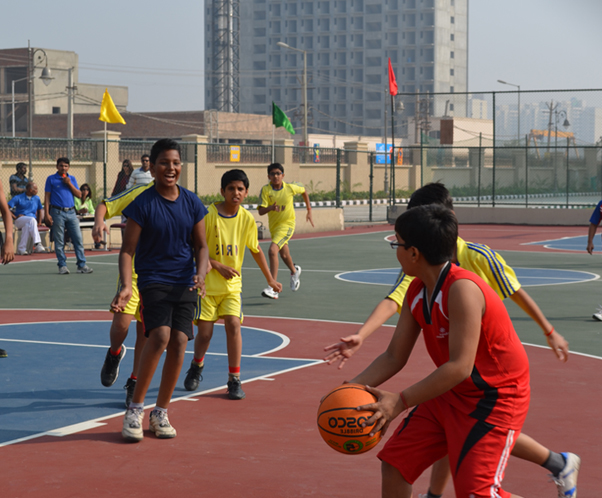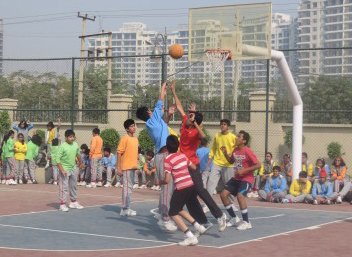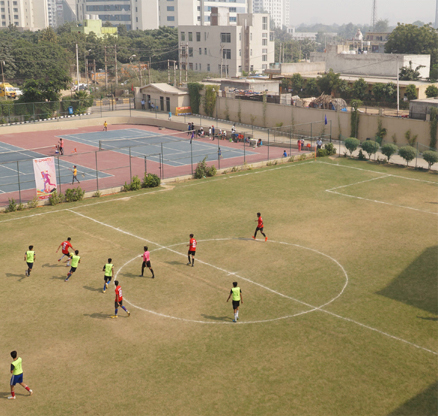 "A sound mind in a sound body"- it is an unavoidable necessity for all. The training in sports and games should be given in a scientific way and teachers do a complete curriculum mapping of each sport right at the beginning of session. Thus, from nursery the little Goenkans are trained on developing each child's strengths including physical abilities, gross muscle coordination and social skills through various PEC activities in our 'STEP UP programme'.
Sports like taekwondo & swimming starts from nursery itself with skating being added in KG. The Extended Sports Training program (ESTP) is introduced in class I and children get an exposure to all the sports activities during school hours, be it taekwondo, skating, PEC activities and so on.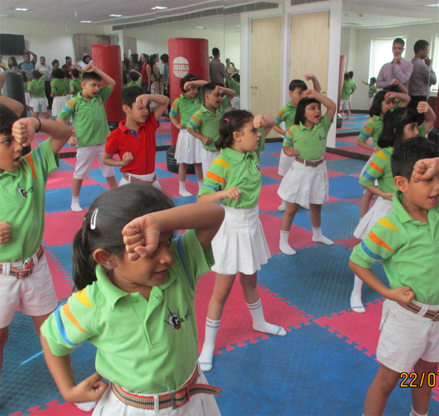 As children move to class III, skill training in all field games happens in a structured and concentrated manner.. Areas of interest get established. Sport experts of various games like Tennis, Football, Basketball and Cricket are able to identify these areas at an early stage. Team tennis experts train our children during school hours and also beyond school hours for lawn tennis.
When the students come to class VI the main focus shifts towards training them to gain a high level of proficiency in one particular sport. ESTP was started by the school to provide free of charge quality training sessions beyond school hours to all interested students and to help them develop high level of skills and specialization in specific areas. This program has been able to build school teams that are doing exceptionally well in individual and Team events. Children have won accolades at District / State / National Level Competitions.
Students, who are already at a high level of learning, continue to get training within the security of school campus, under the able guidance of the school faculty. This ensures a continuous and steady development of skills while economizing on time.