The aim of Education at G D Goenka Public School, Sector-48 Gurugram is to help students acquire the means to think for themselves and put their knowledge to positive use.
With academics constituting a major part of School life, GDGPS Sector 48 employs Innovative Pedagogical Practices comprising of state of the art facilities, highly involved faculty and a creative approach to the curriculum to make the process of academic proficiency an interesting and engaging period for students. This produces two distinctive results. First, children learn better, understand better and retain better; Second, an intrinsic desire to learn is aroused that stays with them for life.
Every kind of learner finds motivation and every learner becomes an Intrinsic Learner. GDGPS Sector 48 keeps the traditional competence of the Indian Education System intact while enabling each child to tap his/her highest potential
CURRICULUM MAPPING
Is an exhaustive and innovative process of mapping the entire year curriculum, to determine the most effective pedagogical practice for each unit / concept. Clarity of objective ensures wholehearted participation of children. This innovative pedagogical practice aligns children with their own education process. Classroom learning becomes more involved and interesting.
MINIMUM LEARNING PROGRAMME - MLP
What is the minimum learning expected out of a child from a particular unit / concept? Every section of the unit is condensed into MLP notes that contain a summary of the entire unit and its interrelation with the other units. This intensive and innovative practice not only works as an excellent time saver for students but gives them a comprehensive understanding of the concept at a glance.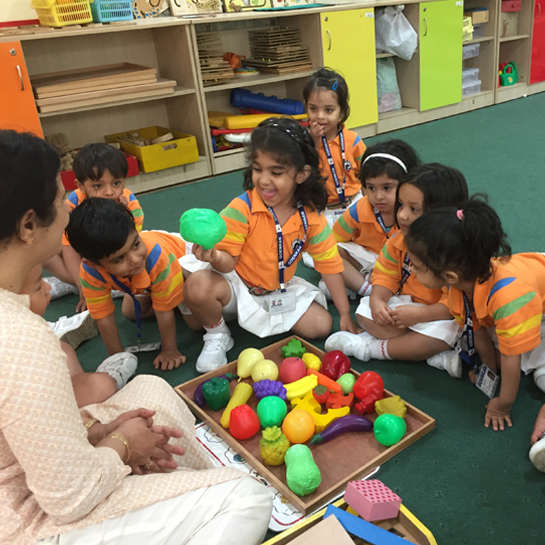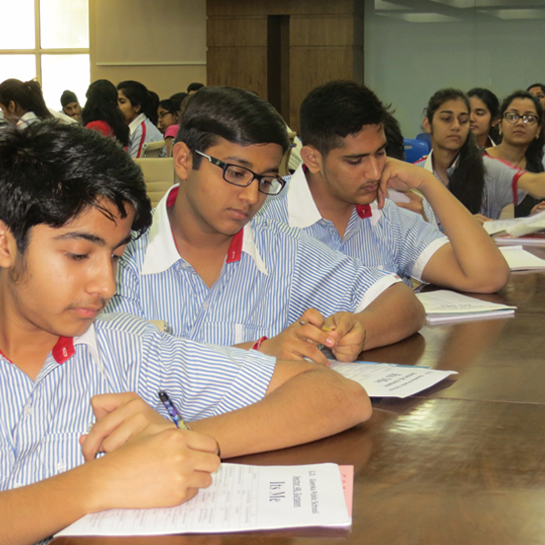 SUBJECT NARRATIONS
Innovation in pedagogy is taken to the level of excellence through subject narrations, which is based on the premise that teaching learning process must not be a suspense unfolding every day but an informed process. Students are given an overview of the entire syllabus, the teaching methodology, the system & pattern of evaluation and timeline. Students come to class fully prepared, absorbing and analyzing completely. Class room learning becomes more involved and interesting.
This practice is followed in the Co Scholastic and Sports domain as well, giving students a glimpse of the way each respective unit will unfold during the course of the session.
LEARNERS' ENRICHMENT FOR ACADEMIC PROGRESSION - LEAP
LEAP is a comprehensive student centric plan for the second phase of Online Teaching-Learning, implemented as Virtual Engagement 2.0 with three important components-
Step 1: Asynchronous material sent to our learners, including an interactive PPT/ Audio/Video before initiating a topic to get them familiar with the concept in advance before it is taken up as an active lesson.
Step 2: Synchronous learning wherein all the learners come together at a specific time period for lesson presentation. This makes it easier for the learner to grasp the concept and the teacher gets a base to build on.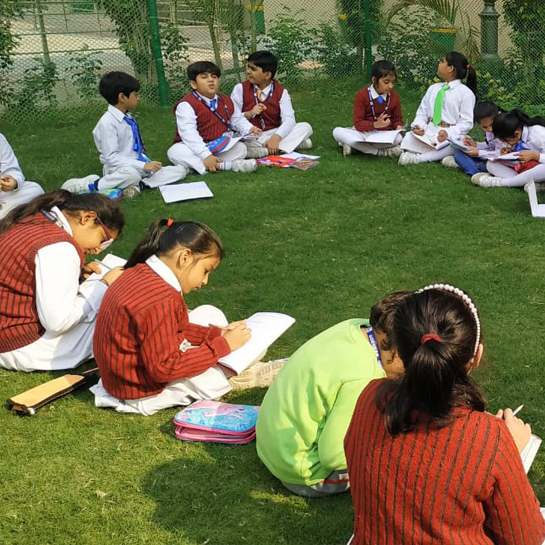 Step 3: The learners are further aided in smaller groups based on their pace of learning by the teacher who acts as the facilitator in joining the dots to complete the picture with application based and Higher Order Thinking Skill activities.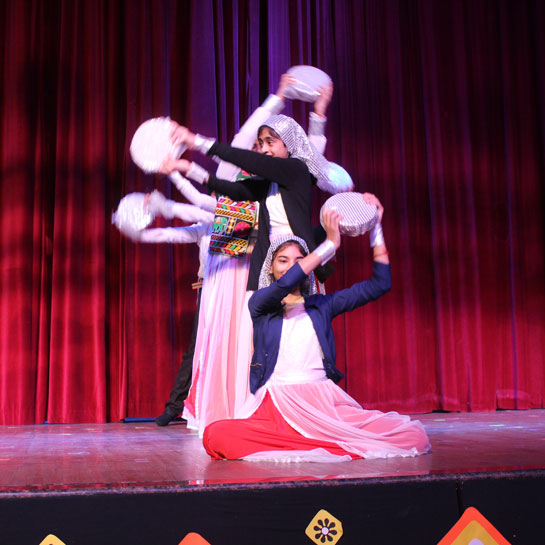 INTEGRATED CREATIVE LEARNING PROGRAMME - ICLP
ICLP - Integrated Creative Learning Programme integrates the Scholastic with the Co scholastic and makes the learning of Science, Mathematics and Literature more pertinent, application-based and effective through an integration of the two domains.
In ICLP different co scholastic and scholastic subjects are learnt together in smaller groups:
LEGEND - Literature Maths Music and Dance
SCITECH - Science and technology
MMS - Maths, Music and Science
TESLA - Theatre Literature and Science
SMART - Science, Maths and Art
ART INTEGRATED LEARNING - AIL
School believes in adding many inventive dimensions and layers to the most basic and ordinary learning, thus metamorphosising it into an extraordinary and unforgettable process. The innovative pedagogical practices are simplistic in nature, yet have a lot of scope to be implemented in any system.